Prince Harry and Jon Bon Jovi recreate Beatles 'Abbey Road' album cover
Published: 29 February 2020.
Prince Harry and singer Jon Bon Jovi recreated Beatles' "Abbey Road" best known album cover; walking across the zebra crossing outside Abbey Road recording studios in north London.
Prince Harry in the UK recreating Beatles Abbey Road cover
Looking for Flights, Hotels, Apartments, Airport Taxis, Car Rentals? Search, find and book the best deals around the world.
Prince Harry and Bon Jovi in the UK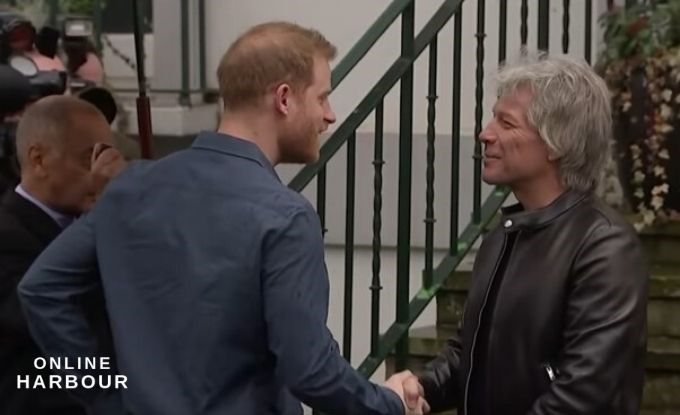 Bon Jovi in the UK